Keep Me Connected, part 2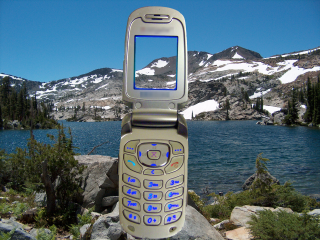 In part two of this wild places program, Assistant Producer Kate Taylor presents the pros and cons of using communication devices in the back-country, a topic that has sparked controversy among outdoor enthusiasts. (Here is part 1 of Keep Me Connected.)
Listeners respond to part one with their opinions and experiences using communication devices on wilderness trips. Derek Moore, SPOT LLC's manager of marketing and public relations, and Gregg Fauth, Sequoia and Kings Canyon National Park's wilderness manager, discuss the difference between a "challenge" and an emergency. Paul Magnanti and retired wilderness manager Laurel Boyers tell how they see a change in back-country use.
Keep Me Connected, part 1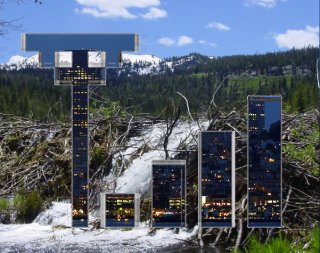 In part one of this wild places program, Assistant Producer Kate Taylor presents the pros and cons of using communication devices in the back-country, a topic that has sparked controversy among outdoor enthusiasts.
Blogger Paul Magnanti shares an essay he wrote about the issue, and Derek Moore from SPOT LLC comments on his company's device, the SPOT Satellite Messenger. Gregg Fauth and Laurel Boyers, both wilderness managers of national parks, tell how communication technology has changed the wilderness experience.
To read Paul's essay and about his outdoor experiences, titled The Changing Culture of Connectivity, visit his blogsite at PMags.com.
Next week, in part 2, we'll hear more from Gregg Fauth and Paul Magnanti, and find out what types of situations warrant the use of communication devices in the back-country.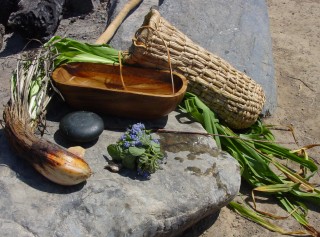 This skills program presents primitive skills for personal grooming. This is the fourth in a series featuring primitive technologies experts from Primitive Ways. Other shows in this series are edition 141, First Skills, the edition 146, Starting with Fire, and edition 150, Ancient Firemaking.
Using primitive tools and natural materials, naturalist Sue Labiste demonstrates how to soap up, perform dental hygiene, and give yourself a manicure.
The Primitive Ways website has many articles on primitive health care and grooming. Another source of information on primitive skills is the Society of Primitive Technologies.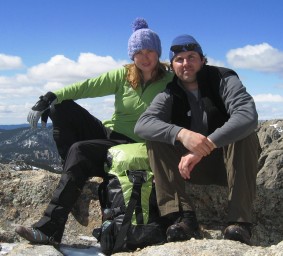 This skills program presents the Leave No Trace principle of Be Considerate of Other Visitors. This is the fourth and final edition in a series featuring the Leave No Trace traveling trainers.
We hear J.D. and Emily in several situations where someone didn't consider this seventh principle of Leave No Trace. J.D. and Emily summit a peak, encounter a cyclist on the trail, and try to get some sleep in a campsite.
Emily and J.D., along with the other Leave No Trace traveling trainers, maintain the Traveling Trainers Blog.
The music from the party in the adjacent campsite is Why don't you tell me by the band One Day Remains, available from the PodSafe Music Network.