While we were away snow camping in our first good Sierra Nevada blizzard of the year, Jeremy Sullivan, editor of the Park Remark site, called in with some comments. His comments were in reference to the interview of Steve by Bob Cartright of the U.K.-based Backpacking Light podcast.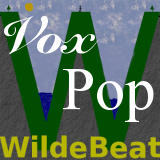 This outings program is a Vox Pop where we ask: Are snow campers and winter wilderness visitors super-human?
Steve recorded the candid thoughts of several skiers, snowshoe hikers, and snow campers at Summit Meadow along the Glacier Point Road in Yosemite National Park. Summit Meadow is about a mile from the Badger Pass downhill ski area, a popular trailhead for winter access to the Yosemite backcountry.
First, we hear from Howard Weamer, the Hut Master for Yosemite Park's backcountry ski hut at Ostrander Lake (who we heard from in edition 72), about the history of cross country skiing in Yosemite. Then we hear the intermingled comments of Kevin Schwartz, Tazuo Han, Ken Branson, Karina Schwag, Rich Rasmussen, Chris Gorton, and Chris Clay.
At the end, Steve invites listeners to contribute their comments to Vox WildeBeat, our companion podcast of community conversation.
Steve Interviewed by Bob Cartright
Steve was interviewed a couple of weeks ago by Bob Cartright of BackpackingLight.CO.UK. Bob produces a podcast about backpacking in the U.K. and Europe. Bob did this as part of a series of shows interviewing other podcasters who focus on outdoor recreation topics.
Here's a link to the Backpackinglight.CO.Uk podcasts. Here's a link directly to the audio: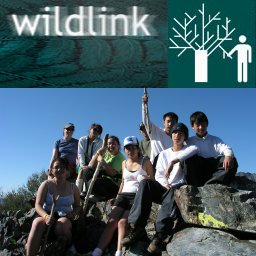 This outings program is a visit to the WildLink program, a partnership between the Yosemite Institute and the Sierra Nevada Wilderness Education Project. This is the first follow-up to our original program on ethnic diversity among wilderness users.
WildLink is a program to expose teens from low-income, ethnically-diverse families to a wilderness experience. Nina Roberts, Ph.D, assistant professor at San Francisco State University, explains why a program like WildLink is necessary.
Steve visited one of WildLink's family weekends in November of 2005. He goes on a day hike to the Tuolumne Grove of giant sequoia trees, and talks to:
Mandy Vance, the director of the WildLink program.
Lawrence, a WildLink student from Sanger, CA.
Lawrence's mother.
Lawrence's sister, Christella.
Jonathon, a WildLink student from Traver, CA.
In the bonus interview segment, linked below, Mandy Vance talks about the origin of WildLink, why she thinks minorities are under-represented in the wilderness, and her thoughts on how others can help her efforts.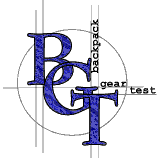 This gear program is a report on the Winter 2007 Outdoor Retailer's Expo. When the outdoor industry gathers, it's a major expedition for the folks at Backpack Gear Test; but it isn't all about the toys.
Jason Boyle1, Raymond Estrella2, and Rebecca Sowards-Emmerd3 report on the most interesting gear they hope to test for BackpackGearTest.ORG. They comment on products by: GoLite1, Snow Peak1, MSR1, Primus1, Fox River1, Injinji1, Sierra Designs2, Osprey Packs2, Blue Desert3, MontBell3, and Go Pro3.
Backpack Gear Test has more gear to review than reviewers. You might be able to get free gear to review. Read: How to become a tester.
As a wrap-up, we invited Kurt Repanshek to comment on a larger issue facing the outdoor industry. His commentary includes a statement by Peter Metcalf, president of Black Diamond Equipment. More of Kurt's commentary is available on his web site, National Parks Traveler.
Reprise: Staying On Top of the Snow
This skills program is a reprise of our February 2nd, 2006 introduction to avalanche safety.
Gary Bard, an avalanche safety instructor for Mountain Adventure Seminars, talks about easy ways to stay out of avalanches, and describes a rescue. Brandon Schwartz of the Sierra Avalanche Center talks about avalanche forecasting and the Snow Condition Report. Tom Murphy, of the American Institute for Avalanche Research and Education (AIARE), talks about avalanche safety education.
There's a lot of additonal information about avalanche-related organizations, and avalanche safety, under the To find out more... link, below.