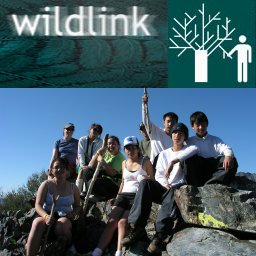 This outings program is a visit to the WildLink program, a partnership between the Yosemite Institute and the Sierra Nevada Wilderness Education Project. This is the first follow-up to our original program on ethnic diversity among wilderness users.
WildLink is a program to expose teens from low-income, ethnically-diverse families to a wilderness experience. Nina Roberts, Ph.D, assistant professor at San Francisco State University, explains why a program like WildLink is necessary.
Steve visited one of WildLink's family weekends in November of 2005. He goes on a day hike to the Tuolumne Grove of giant sequoia trees, and talks to:
Mandy Vance, the director of the WildLink program.
Lawrence, a WildLink student from Sanger, CA.
Lawrence's mother.
Lawrence's sister, Christella.
Jonathon, a WildLink student from Traver, CA.
In the bonus interview segment, linked below, Mandy Vance talks about the origin of WildLink, why she thinks minorities are under-represented in the wilderness, and her thoughts on how others can help her efforts.