We want to hear from you...
When we first conceived The WildeBeat, we wanted a big part of it to be listener participation. Thanks to those of you who sent us some good ideas. But we really want to encourage a lot more.
As an experiment, we'd like to launch a second podcast feed. This second feed, as yet unnamed, will consist almost exclusively of listener-contributions of news and ideas that you leave on our comment line, or e-mail to us as audio or text files. (Please see our contribute page for help on commenting by e-mail.) Shows based on these contributions will be published irregularly, whenever we collect at least a couple of minutes of usable content, or whenever that content contains important breaking news.
We need to hear from you!
Contribution ideas:
Tell us about your favorite, under-appreciated, wilderness or backcountry area.
Solicit volunteers for an organization that helps people discover wilderness recreation.
Announce an outing or other activity your club or group is sponsoring.
Tell us about a special outdoors skill you have or wish to develop.
Provide news about conditions or issues relating to one of your local backcountry or wilderness areas.
Add to, comment on, or correct anything you hear on our shows.
We're interested in any comments you'd like to make about the WildeBeat, or about wilderness areas or activities. When we have enough listener-contributed material, we'll announce the new feed.
Drawing Lines in the Snow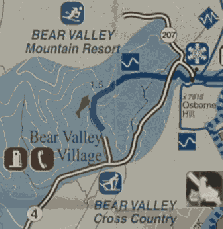 This wild places program is about conflicts over the use of winter recreation areas in national forests. Backcountry skiers and snowshoe hikers can be disturbed by snowmobilers. But are they actually seeking such different things?
Bear Valley, California, is popular with snowmobilers, skiers, and snowshoe hikers alike. The National Forest and the community are looking for ways that they can all get along. Find out what happens next...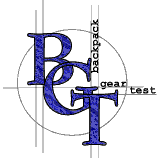 This gear program might give you some holiday shopping ideas. Steve asked three volunteer editors from Backpack Gear Test to pick their favorites: Rick Allnutt1, Jim Sabiston2, and Edward Ripley-Duggan3. Out of thousands of reviews published on BGT this year, they recommended these:
You can provide gear reviews as well. You'll start out by reviewing gear you already own, and then you might be able to get other free gear to review. Read: How to become a tester.
Sierra Backcountry Ski Trails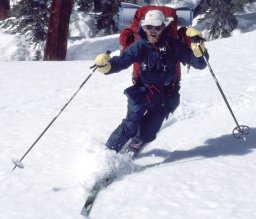 This skills program is an interview with Marcus Libkind. Marcus wrote the most comprehensive and widely used trail guides for backcountry ski tours in the Sierra Nevada:
If you want to explore the backcountry on skis, Marcus recommends getting lessons and practice at groomed-track cross-country ski resorts first. The Cross Country Ski Areas Association has a directory of them. One good beginner's guide to winter backcountry skills is Allen & Mike's Really Cool Backcountry Ski Book.