Drawing Lines in the Snow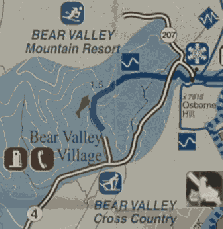 This wild places program is about conflicts over the use of winter recreation areas in national forests. Backcountry skiers and snowshoe hikers can be disturbed by snowmobilers. But are they actually seeking such different things?
Bear Valley, California, is popular with snowmobilers, skiers, and snowshoe hikers alike. The National Forest and the community are looking for ways that they can all get along. Find out what happens next...