In this week's edition of The WildeBeat, number seventy three, we presented a fourteen month old interview with Nina Roberts, Ph.D., of San Francisco State University. After listening to the show, she called to update her answers to a couple of Steve's questions, based on more timely information.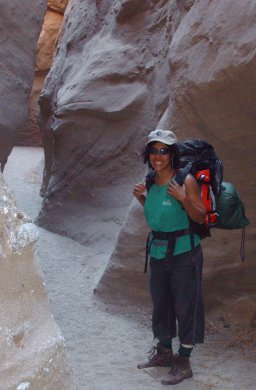 This wild places program asks why ethnic minorities are even more in the minority in wilderness recreation areas.
Steve interviewed Nina Roberts, Ph.D., in November 2005. Dr. Roberts is an assistant professor at San Francisco State University in the Department of Recreation and Leisure Studies. An expert on the demographics of National Park visitation, she previously worked for the National Park Service as an education and outreach specialist.
The National Park Service has this web page on diversity issues and resources that Dr. Roberts originally developed while working with the NPS. She also conducted a major study of diversity issues in Rocky Mountain National Park, published in 2004.
Update: (1/29/2007) Listen to Vox WildeBeat number 11 for some updated information provided by Dr. Roberts.
History of Backcountry Skiing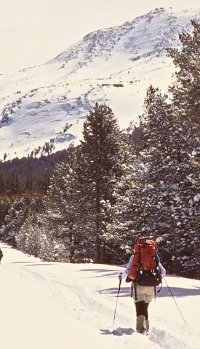 This skills program is a look at the evolution and history of the sport of backcountry ski touring in California.
Howard Weamer, who also appeared in edition #69: Indoor Snow Camping, has been the keeper or master of the backcountry ski hut at Ostrander Lake in Yosemite National Park for 33 years. Over that time, and in his formative years before, Howard saw tremendous changes in the sport of backcountry skiing. Howard talks about some of those changes, and his experiences in the early days of backcountry skiing in California.
Happy New Year! And thanks to all our listeners for your interest and support in 2006.
In case you missed the announcement in our edition #71, we're taking a two week break from production of The WildeBeat. Our next show will be published on January 18th.
Until then, if you're relatively new to the show, we encourage you to look back through our archives. In a year and a half and 71 shows, there are hours of our programs and bonus content you might not have heard.
Before we return, we'll have an announcement about the future of The WildeBeat, and our plans to keep bringing you more and more informative programs.