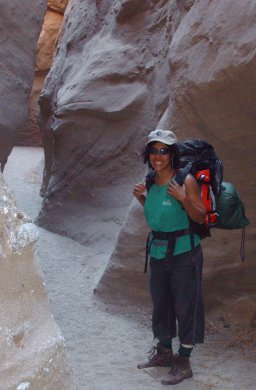 This wild places program asks why ethnic minorities are even more in the minority in wilderness recreation areas.
Steve interviewed Nina Roberts, Ph.D., in November 2005. Dr. Roberts is an assistant professor at San Francisco State University in the Department of Recreation and Leisure Studies. An expert on the demographics of National Park visitation, she previously worked for the National Park Service as an education and outreach specialist.
The National Park Service has this web page on diversity issues and resources that Dr. Roberts originally developed while working with the NPS. She also conducted a major study of diversity issues in Rocky Mountain National Park, published in 2004.
Update: (1/29/2007) Listen to Vox WildeBeat number 11 for some updated information provided by Dr. Roberts.