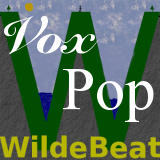 This outings show is our first Vox Pop. Does the average person value getting into the wilderness?
Steve recorded the candid thoughts of these hikers on the Pine Ridge Trail, in the Big Sur River Canyon of California's Ventana Wilderness. They hiked ten miles each way to visit the popular hot springs at Sykes Camp.
Wilderness Ranger Experiences

This skills program is about the job of being a backcountry ranger in national forest wilderness. It's a frequently romanticized job with lots of responsibility. Three rangers talk candidly about their experiences.
Sendi Kalcic and Brent Carpenter are professional backcountry wilderness rangers who have worked in the Desolation Wilderness of the Eldorado National Forest near Lake Tahoe, California. Amy McElvany is a volunteer wilderness ranger in the Sierra National Forest, working out of the High Sierra Ranger District.
At the end of the show, there's a correction from last week's show, and a request to offer your feedback and suggestions for the show.
Correction to Trail Crew show #10
Ken Murray, the Public Information and Education Director for the High Sierra Volunteer Trail Crew wrote:
I wanted to follow up with a correction on the podcast: In it, you referred to the saw used as a "bowsaw". What we use is actually a different type of saw, referred to either as a "buck saw" or a "crosscut saw".
Thank you, Ken, for the correction.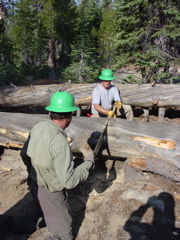 This outings program is a work day with the High Sierra Volunteer Trail Crew, in the Jennie Lakes Wilderness of the Sequoia National Forest.
Why join a trail crew? For the feeling of making a difference, to be with more experienced outdoors men and women, to spend time in the wilderness, for the fun and camaraderie, or perhaps just for the food!
Backpacking Cookbook Reviews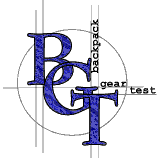 This gear program presents reviews of two backpacking cookbooks. The reviews are provided by volunteer reviewers from Backpack Gear Test.
Jim Hatch reviews The Hiker's Guide to Preparing Home Cooked Meals on the Trail, by Steven Mroz. Steve Nelson reviews Lip Smackin' Vegetarian Backpackin', by Christine and Tim Connors.
Ishi's Wilderness, part 2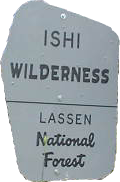 This wild places program is part two of Steve's exploration of the mysterious Ishi Wilderness. This wilderness is in the Lassen National Forest, in northeastern California.
Steve started hiking from the Deer Creek trailhead, and explored a couple of miles into the wilderness. He feels a heightened appreciation for the way the Yahi lived, and discovers another, a modern mystery.