Marijuana Plantation Pictures
In program 19 we reported on the clean-up of a former marijuana plantation in Big Basin State Park. The organization who provided the labor for that clean-up have posted some pictures: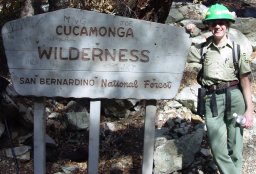 This wild places program explores Southern California's most undiscovered National Forest wilderness, the Cucamonga Wilderness. The Cucamonga straddles the border between the San Bernardino National Forest, and the Angeles National Forest. It's the least-visited wilderness in the greater Southern California region.
Steve got into the wilderness with wilderness ranger Sharon Barfknecht, and district ranger Gabe Garcia. They met at the Lytle Creek Ranger Station, and then day-hiked from the Middle Fork trailhead. They hiked a few miles up the canyon of the middle fork of Lytle Creek.
There's another trailhead on the west side in the Angeles National Forest. This trailhead is in Ice House Canyon. It's a much more popular way to access the Cucamonga Wilderness.
The California Wilderness Coalition has proposed some additions to the Cucamonga. They publish a map of their proposed additions. Gabe Garcia provides some news on that effort.
More about Drug Cultivation in National Parks
The National Parks Conservation Association (NPCA) published a press release titled, Congress Examines Drug Trafficking in National Parks. Here's an excerpt:
Illegal marijuana cultivation within Sequoia National Park, for instance… has had serious consequences on the safety of park staff and visitors, the experiences of visitors, and the park's already-tight budget," NPCA Central Valley Program Manager Laura Whitehouse testified before the Parks Subcommittee of the House Resources Committee. "The parks are in desperate need of increased backcountry patrols, and helicopter time to patrol and conduct surveillance of these hard-to-find growing areas. Without further investigation of marijuana activities within the parks, park resources—as well as visitors and park rangers—are in danger."
It's interesting that the NPCA testified before congress on this issue on the same day we issued our edition on the subject.
Restoring a Park Gone to Pot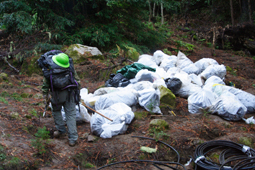 Photo by Paige Falk

This outings program takes us to California's first state park, Big Basin Redwoods. We explore the problems caused by a five-acre marijuana plantation hidden in the park's backcountry, and follow the volunteer group who provided considerable labor to clean it up.

Marijuana cultivation is a growing problem in public lands, especially in the Pacific west. Marijuana demand is increasing, our borders are tightening, and budgets for managing our public lands are being cut. National Parks, National Forests, and State Parks are increasingly attractive to organized crime for use as cultivation sites.

You can help in two ways: 1) By refusing to fund the black market for marijuana production, and 2) by volunteering for or donating to volunteer organizations who provide labor to restore these damaged ecosystems.



Lightweight Stove Reviews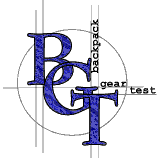 This gear program presents reviews of three lightweight camp stoves. The reviews are provided by volunteer reviewers from Backpack Gear Test.
Rebecca Sowards-Emmerd reviews the Jetboil Personal Cooking System. Will Rietveld reviews the Brasslite Turbo II-D alcohol stove. Leesa Joiner reviews the Brunton Raptor stove.
Lightweight Backpacking Reading List
Ryan Jordan, who I interviewed for this week's show, wrote to remind me that he edited and published a more advanced book on lightweight backpacking techniques than any I mentioned in the show notes. Ryan's book is titled LIGHTWEIGHT BACKPACKING AND CAMPING: A Field Guide to Wilderness Hiking Equipment, Technique, and Style
If you want to read all of the books mentioned in this post and this week's show, I recommend doing it in this order:
This skills program explores lightweight backpacking. Ryan Jordan of Backpacking Light: The Magazine of Lightweight Hiking and Backcountry Travel talks about the lightweight backpacking movement.
Steve interviews Don Ladigin, the author of Lighten Up! (A complete handbook for lightweight and ultralight backpacking.).
Here are some other useful sources of information about lightweight backpacking: