History of Backcountry Skiing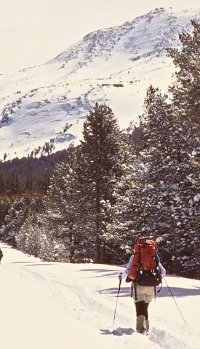 This skills program is a look at the evolution and history of the sport of backcountry ski touring in California.
Howard Weamer, who also appeared in edition #69: Indoor Snow Camping, has been the keeper or master of the backcountry ski hut at Ostrander Lake in Yosemite National Park for 33 years. Over that time, and in his formative years before, Howard saw tremendous changes in the sport of backcountry skiing. Howard talks about some of those changes, and his experiences in the early days of backcountry skiing in California.