Listening to Parks, part 1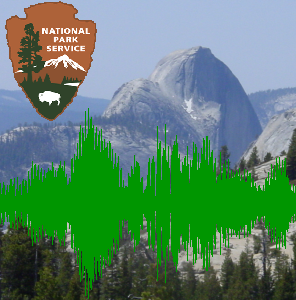 This wild places program explores sounds in national parks. Do you go to parks for the peace and quiet? Should you expect peace and quiet at national parks?
Steve starts out in a relatively remote campground in Yosemite National Park, and discovers some noises he wasn't counting on. He interviews two campers, Maria Mustanen and Bill Garcia, about how they feel about man-made noise in parks.
Steve interviews Kurt Fristrup, a scientist for the Natural Sounds Program of the National Park Service. Kurt explains the mission of the Natural Sounds Program, and how they monitor the parks for noise pollution. He plays clips recorded by their audio measuring equipment, which they place in remote locations in the parks. Kurt mentions the park service's Night Sky Program, which we covered in our Wilderness at Night, part 1 (#13) and part 2 (#14).
So what have Kurt and his colleagues found out about noise in parks? How can you help their efforts, and collect sounds for yourself? We'll explore those questions in part two.