The Wilderness at Night, part 1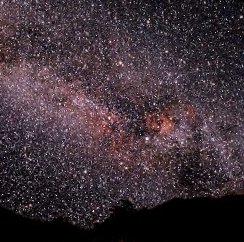 This wild places program is about places where the wilderness is particularly good at night. Steve talks to some amateur astronomers about their passion for the darkness of the backcountry.
Chad Moore, a physical scientist for the National Park Service, tells us about National Parks where the sky is really dark:
Mike Koop, president of the San Jose Astronomical Association, gives us some tips for exploring the night sky. He suggests printing a star chart from SKYMAPS.COM, and using binoculars.
Part 2 will be about the science of darkness in The Wilderness at Night.