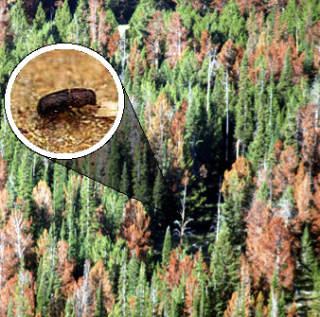 In this wild places program, Guest Correspondent Kurt Repanshek investigates the changes coming to the greater Yellowstone ecosystem.
Kurt explains how the mountain pine beetle is affecting the white bark pine trees, and man animals and people who depend on these trees. Why is this beetle a growing problem now?
We also hear from Dr. Jesse Logan, a recently retired U.S. Forest Service entomologist, Diana Tomback, a biology professor at the University of Colorado in Denver, and Louisa Willcox, a senior wildlife advocate for the Natural Resources Defense Council.
You can read more reporting by Kurt Repanshek at his National Parks Traveler web site.