Bad Fire, Good Fire, part 2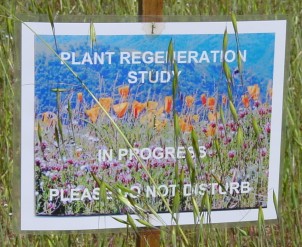 This wild places program is part two of a look at the effects of wild fires. Smoky the Bear says, only you can prevent wild fires. But sometimes you can't, and in some ways, that's not all bad. (Part 1 is here.)
Wild fires burned through three major wilderness areas in California late last summer:
Steve talks with fire ecologist Jon Keely of the United States Geologic Survey about whether fire irreparably damages wild lands. Winslow Briggs, director emeritus for the Carnagie Institute of Science, is studying the recovery of plants in Henry Coe State Park. He talks about what survived, what's coming back, and how he knows. Jon Keely talks about what to look for when you explore a place that has burned, and some things to discover and appreciate.
WildeBeat members can download extended bonus interviews with Winslow Briggs and Jon Keely from our WildeBeat Insider's web pages.