California Snowshoe Trails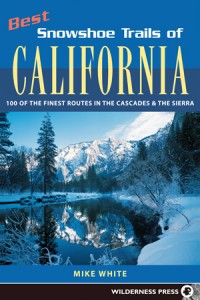 This wild places program presents a guidebook author's favorite places to snowshoe in California. Yeah, it's spring, but there's still a lot of nice snow up there.
Mike White, author of Best Snowshoe Trails of California, tells us what he actually thinks are the very best snowshoe trails in California. He picks trails that start at this trailhead, and at this trailhead.
Mike introduced us to snowshoe hiking two weeks ago, in our edition number 129, A Snowshoe Primer. Mike also mentions the option of staying overnight in a backcountry hut; one of the places we mentioned in our edition number 111, a reprise of Indoor Snow Camping.