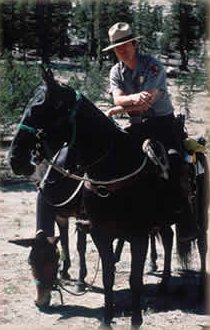 This wild places program is part two of an exploration on how the job of wilderness rangers is changing. (Listen to part 1 first.) Many people who worked for parks and forests when the Wilderness Act went in effect are still working.
Last week, we started out by getting a look at the traditional skills and duties of a wilderness ranger. This week, we find out about the greatest changes affecting their jobs, and changes in the way we interact with them.
We hear from:
What do you expect from wilderness rangers? You can share your opinions with your fellow listeners anytime using our toll free comment line at 866-590-7373.