Mount Whitney for Beginners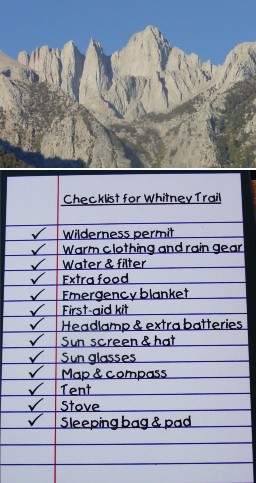 This wild places program presents some tips for climbing the highest mountain in the continental United States, Mount Whitney (14,498').
Steve tells the story with the help of:
Scott Morrow, a hiker from San Diego, CA.
Mike Noone, a hiker from Huntington Beach, CA.
Todd Vogel, the Wilderness Education Coordinator for Friends of the Inyo.
Doug Thompson, an owner of the Whitney Portal Store.
Stephanie Schmidt, a hiker from Lee Vining, CA.
Dean DeBennedictus, a hiker from Los Angeles, CA.
You need a wilderness permit to climb Mount Whitney. The U.S. Forest Service provides general information about the Mount Whitney area, and more detailed information about the lottery for wilderness permits.
The bonus material linked below includes an additional interview clip from Todd Vogel about planning a Mount Whitney trip.