Wild but not Wilderness, part 2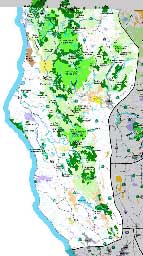 This wild places program is part two of an exploration of unprotected, potential wilderness areas in California. Steve talks about the Northern California Coastal Wild Heritage Wilderness Act. He quotes a statement by Congressman Mike Thompson, and a Sacramento Bee editorial about the act.
Steve interviews Ryan Henson, the policy director for the California Wilderness Coalition (CWC). Ryan talks about some areas which would become wilderness under the act, including Cache Creek, the lost coast of the King Range, and proposed additions to the Trinity Alps Wilderness.