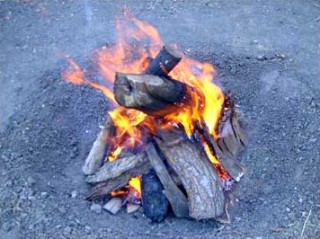 This skills program presents the basic skill of fire building. This is the second in a series of shows featuring primitive technologies experts from Primitive Ways. (The first show is number 141, First Skills.)
Naturalist Dino Labiste explains and demonstrates the fundamental skill of fire building. Our ancestors depended on fire as a basic survival tool as far back as a million years ago, and yet today, among many people it's becoming a lost art.
Ben Lawhon, the education director for the Leave No Trace Center for Outdoor Ethics talks about minimum impact skills for making and using fires. The fifth Leave No Trace principle is Minimize Campfire Impacts.
The Primitive Ways website has many articles on primitive fire skills. Another source of information on primitive skills in the Society of Primitive Technologies.