Reprise: Really Cool Camping, part 1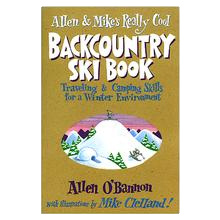 This skills program is an introduction to snow camping. Snow camping is really cool, but it doesn't have to be cold if you know what you're doing. This is a reprise of our program number 26 of January 19, 2006.
Steve interviewed Mike Clelland, a winter camping instructor for the National Outdoor Leadership School. He's also the illustrator and co-author of Allen & Mike's Really Cool Backcountry Ski Book. In this part, Mike talks about clothing, campsite selection, and shelter. Next week in part two, he'll tell you the rest you need to know to get started.