Bay Area Wilderness Training, part 1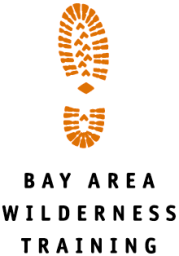 This outings program takes us on a Wilderness Leadership Training course offered by the non-profit group, Bay Area Wilderness Training (BAWT). This part 1 of 2 is a follow-up to our original program on ethnic diversity among wilderness users.
Steve meets a diverse group of teachers, counselors, and other youth workers at the Cherry Lake campground just outside of Yosemite National Park. He talks to:
Roger Miller, executive director of BAWT.
Hector Nuño, a volunteer youth counselor from San Jose, California.
Judy Kuang, a youth coordinator for the Chinatown Community Development Center in San Francisco.
We also hear from Chelsea Griffie, program director for BAWT.
So what happens to our teachers on the trail? How does BAWT finish the process of turning them into qualified wilderness guides? We'll rejoin them in part two of Bay Area Wilderness Training.