Lightweight Solo Shelters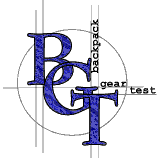 This gear program presents reviews of two lightweight solo shelters. The reviews are provided by volunteer reviewers from Backpack Gear Test.
Jason Boyle reviews the TarpTent Rainbow. Andrew Buskov reviews the Six Moon Designs Gatewood Cape.
Backpack Gear Test has more gear to review than reviewers. You can start out by reviewing gear you already own, and then you might be able to get other free gear to review. Read: How to become a tester.