Backpacking Cookbook Reviews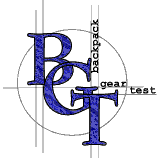 This gear program presents reviews of two backpacking cookbooks. The reviews are provided by volunteer reviewers from Backpack Gear Test.
Jim Hatch reviews The Hiker's Guide to Preparing Home Cooked Meals on the Trail, by Steven Mroz. Steve Nelson reviews Lip Smackin' Vegetarian Backpackin', by Christine and Tim Connors.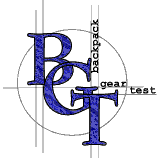 This gear program kicks-off our future series of outdoor equipment reviews on the WildeBeat. In this show, Steve interviews Jerry Goller, the founder, publisher, and editor-in-chief of Backpack Gear Test.
In future shows, testers from Backpack Gear Test will provide hands-on reviews of outdoor gear.