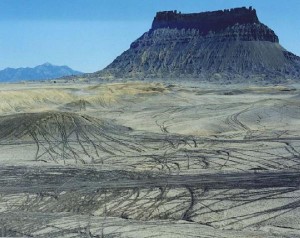 This wild places program examines the problems of trying to designate new wilderness areas in the central Utah desert. If it gets overrun by off road vehicles, can it still become new wilderness?
This story was provided to us by guest reporter Kurt Repanshek, creator of the National Parks Traveler web magazine. Kurt tells this story of the struggle for wilderness designations in the desert canyonlands of central Utah with the help of:
(A spokesman for the Blue Ribbon Coalition, the dominant advocacy group for off road vehicle enthusiasts, didn't respond to our e-mailed requests for an interview.)
Taking a wilderness-friendly adventure in these areas is not as challenging as it might appear. You should check with the BLM for maps, routes, and conditions. Our program number 34: Desert Backpacking Tips, can get you started.
We welcome your story contributions about outings, skills, or wild places that matter to you. Please see our Contribute page for details.