The Poop on Mount Whitney, part 1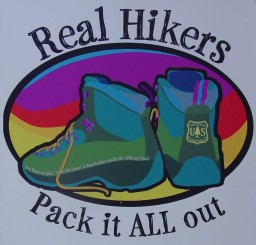 This wild places program investigates an effect that 20,000 hikers and climbers a year have on the trail to Mount Whitney (14,498'). In order to preserve the environment and scenic beauty of that narrow, rocky canyon, the Inyo National Forest has had to take Leave No Trace a step further.
Steve walks into the Mount Whitney visitors center, and hears about the new policies that affect every hiker and climber in the Mount Whitney zone. He talks to Deputy District Ranger Margaret Wood, and Wilderness Manager Brian Spitek to find out about the history of their policy.
Next week, in part two, we'll hear more about the surprising job of forest rangers, why this new policy was established, and what the hikers on the trail have to say about it.