Wilderness First Aid Training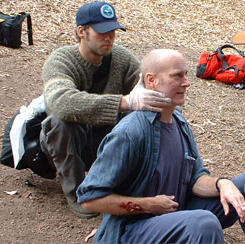 This skills program is a mini wilderness first aid class. Bobbie Foster of Foster Calm is a wilderness EMT and professional first aid trainer. She talks us through the most common health problems people encounter on backcountry trips, and what to do about them. She explains the different levels of wilderness first-aid training of interest to non-medical professionals.
Standards for wilderness first aid courses is established by the Wilderness Medical Society. To find wilderness first aid training near you, look for wilderness first aid or wilderness first responder using your favorite search engine. Although there are a lot of good books on wilderness first aid, the most up-to-date volume we know about for non-professional users is Wilderness 911 by Eric Weiss, M.D.