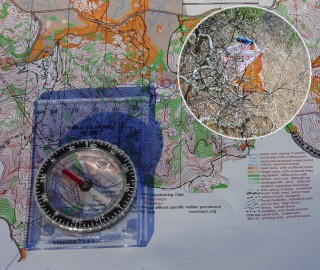 This outings program is part one of a look at the sport of orienteering. You'll win this race by getting lost the least often, because it's all about your navigation skills. Participating in orienteering events can significantly improve your backcountry navigation skills.
Steve attends an orienteering meet organized by the Bay Area Orienteering Club at California's China Camp State Park. Gary Kraght, the vice president for club services of the United States Orienteering Federation explains what orienteering is, and its history. Scott Aster presents a beginner's clinic for first-time orienteers.
Next time, in part 2, we'll listen-in on the experience of orienteering.
WildeBeat members can download a compete recording of Scott's 12-minute beginner's clinic from our WildeBeat Insider web pages.