Lassen National Park, part 1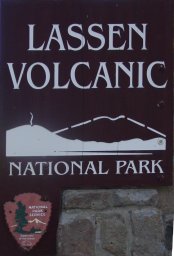 This wild places program is part one of a visit to Lassen Volcanic National Park. It's been called a little Yellowstone because of its wilderness and its volcanic features.
Jean Higham, our normally silent co-writer and co-editor, takes off for four days of solo backpacking in the park's wilderness. Steve talks to Steve Zachary, the park's education specialist, about some of the features that attract people to the park. Of course, one of the most prominent is the peak of the volcano itself. Steve checks-in with Jean's progress on the trail by radio.
Next time, in part 2, we'll find out more about why the backcountry features are even more fantastic than the front country features of the park, and get a report on Jean's adventure.
If you want to plan a trip to the backcountry of Lassen Volcanic National park, you'll, of course, want to start with this PDF map. Then you'll want to contact the park to arrange for a wilderness permit. You can apply for one in-person, by phone, or online.