Fast Food for the Backcountry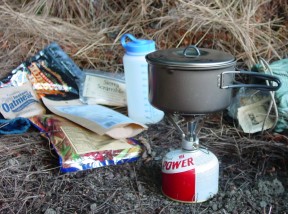 This skills program is a look at the dehydrated food options for backcountry travelers. What goes into making these things? Are they real food? Are they good food and good for you?
Steve talks to three manufacturers of dehydrated meals:
Mary Howley Ryan, the nutritional advisor for NOLS wraps up the story with her take on the value of fast food for backcountry travelers.
Other dehydrated food manufacturers include (in alphabetical order):
Many of these companies use the freeze drying process to preserve their foods. It's a rather complicated, energy-intensive process requiring expensive equipment. Other manufacturers use a more simple heat and dehumidified-air dehydrating process.