Surviving the Desert, Part 1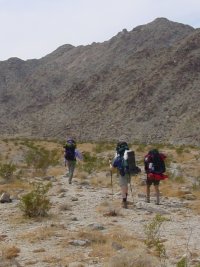 This outings program takes us on a backpacking trip with The Desert Survivors. We camped for two nights in the Sheep Hole Valley Wilderness, in the southern Mojave Desert.
In this part, leader Dave Halligan leads Steve and his group into a camp site and begins a peak climb the next day. In part two, you'll hear the rest of the outing report.